From Greenfields to Graded Sites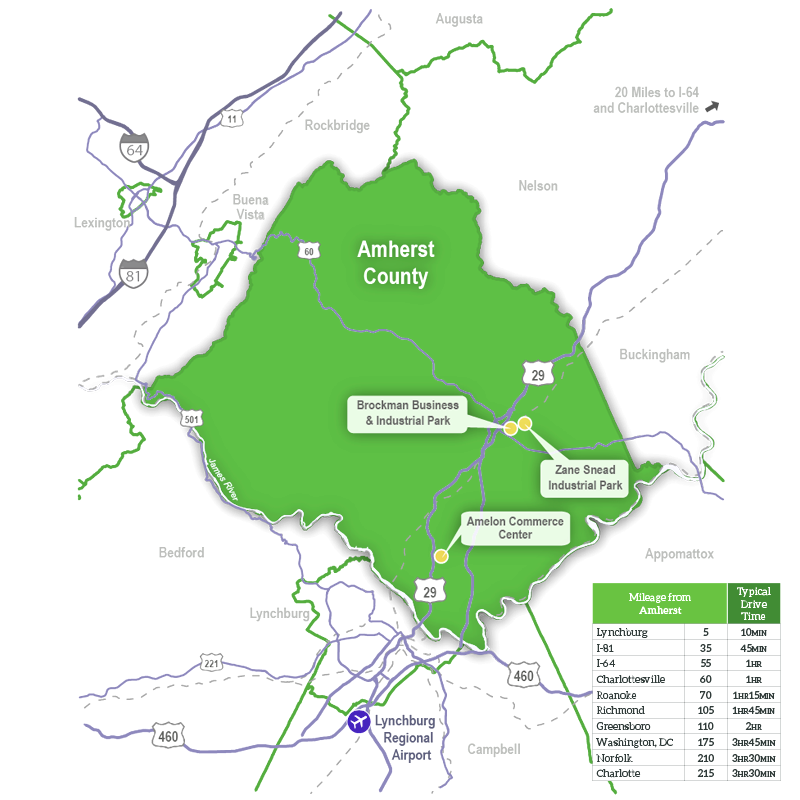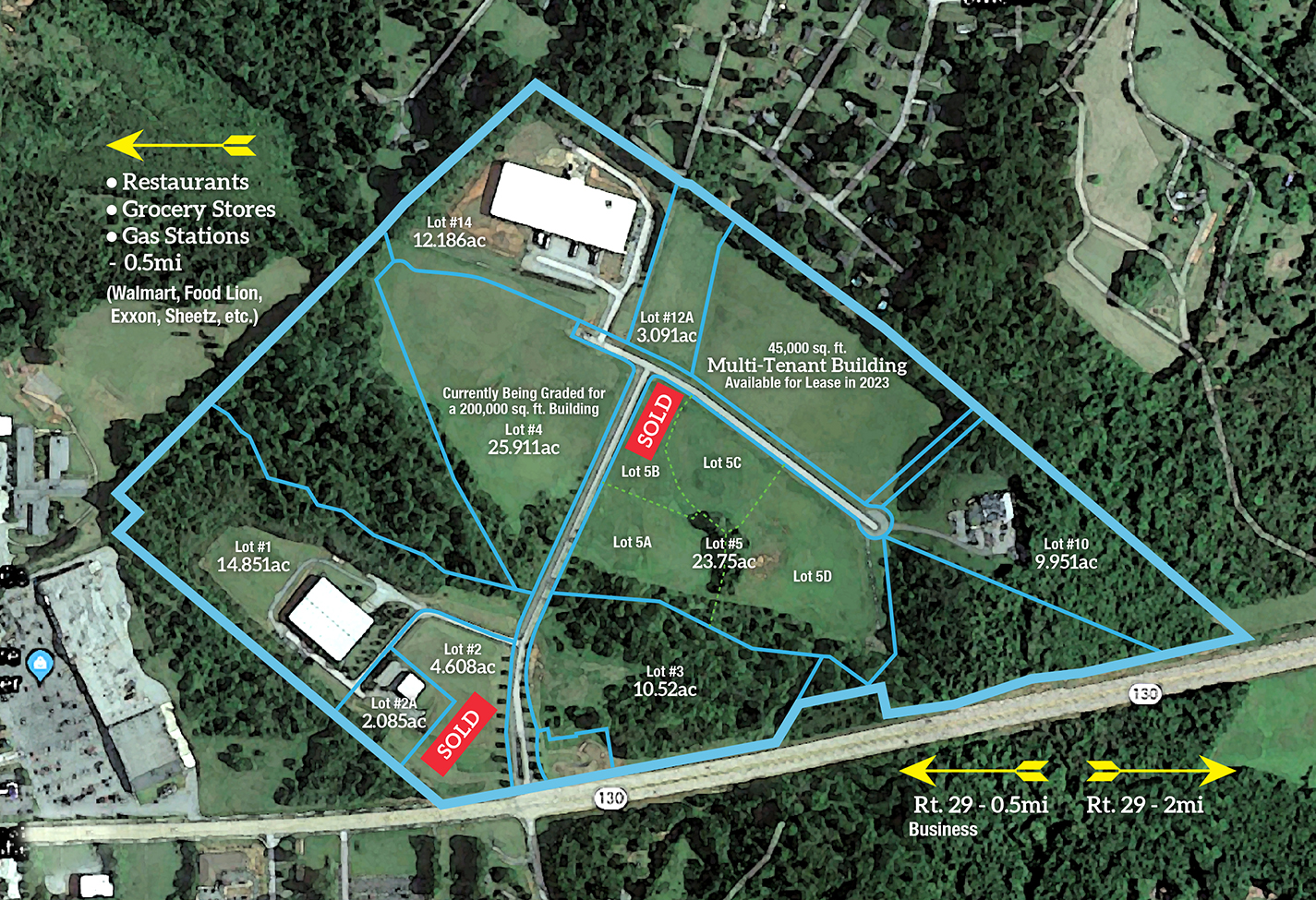 Amelon Commerce Center has multiple sites available varying from 4.6 – 30 acres. If a larger site is needed, several smaller sites can be combined to provide the needed acreage. If a smaller site is needed, lots can also be reduced. Most lots are cleared, level laying, and ready for construction. Lot 6 is pad ready.
Amelon is zoned M-1 for general industrial usage; strategically located in Madison Heights; the southern part of Amherst County; and on a 4-lane connector road 2 miles from Rt. 29 bypass. Existing utilities include county water and sewer, AEP power, and multiple choices for communications (Comcast, Verizon, Lumos). A regional stormwater pond serves all sites.
Incentives for qualifying businesses can significantly reduce the price of all lots.
Current businesses in the park include manufacturing, warehousing/distribution, and professional services.
Amherst welcomes business and Brockman Park gives plenty of site options for new businesses. Lots range from 2 – 45 acres, all zoned for commercial and industrial use. Sites are cleared and feature public roads, street lights, municipal water & sewer, redundant fiber (Verizon "dark fiber" and Comcast fiber) and redundant electric (two 12,000 volt primary distribution substations). Brockman Park is an AEP Quality Site.  SITE STUDY
Brockman Park is .2 miles from US Route 29, a 4-lane highway, with access to I-64 and the University of Virginia approximately 52 miles to the north, and
Lynchburg and U.S. Route 460 to the south. The Park is located on U.S. Route 60, which connects to I-81 approximately 30 miles to the west. U.S. Route 29 is a four-lane highway
For greater detail and visual clarity, please download the master plan of Brockman. DOWNLOAD MASTER PLAN  or For more information please look at the Flyer.
Grant and incentive programs that, depending on the capital investment and job creation characteristics of the potential tenant, may allow for a substantial reduction in the actual sale price.