1 Day Drive to all Major Metropolitan Areas on the East Coast
Hover over the state of VA to see a close-up of Amherst County.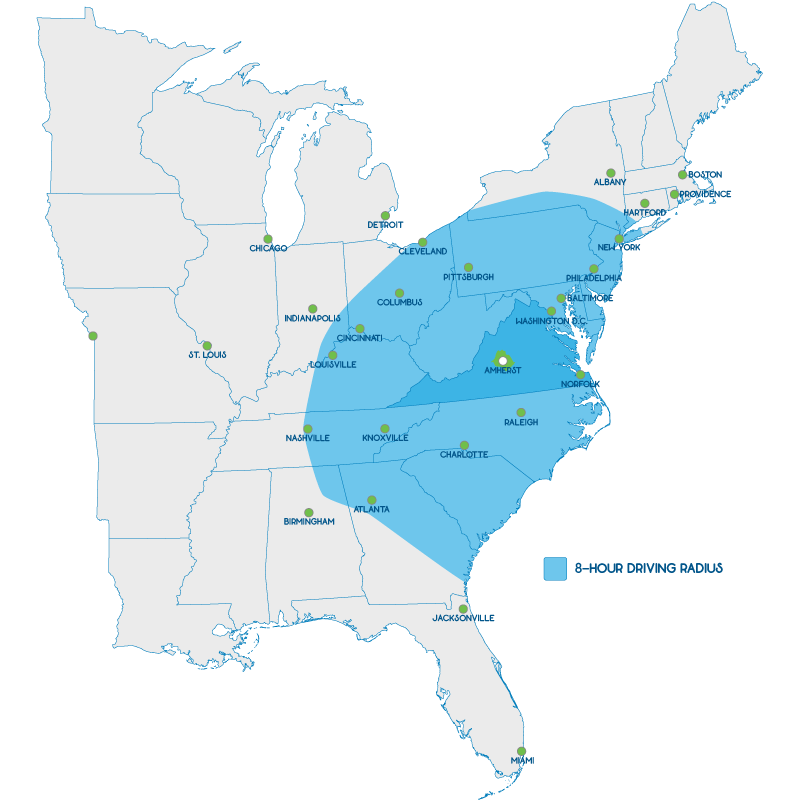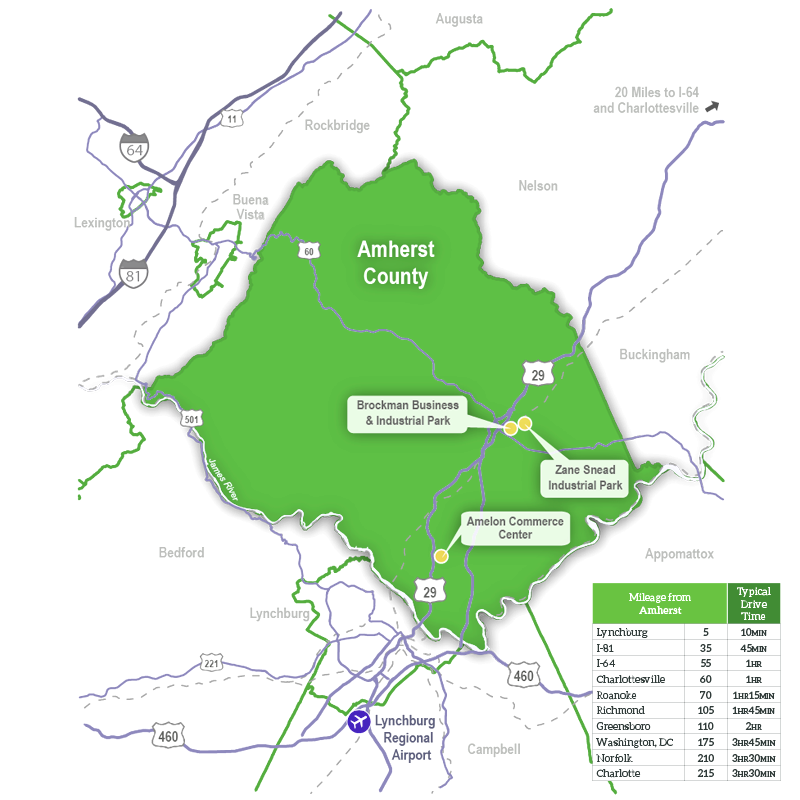 Halfway between Maine and Florida
The U.S. Route 29 corridor in the eastern region of the county has become the focal point for most commercial, industrial and residential development. The county is part of the Lynchburg Metropolitan Statistical Area (MSA).
479 square miles and borders the Blue Ridge Parkway. The James River borders the county on the south and east with the crest of the Blue Ridge Mountains forming the western boundary. The Piney River comprises much of the county's northern boundary.
57,000 acres of the George Washington National Forest are in Amherst County.