A force to be reckoned with, Sweet Briar College has continuously set higher goals for itself, pushing against all odds and uncertainties to fight back from the attempted closure in 2015. Three times in the past, and most recently in 2020, they have been named among the nation's most innovative schools by U.S. News and World Report. While seemingly small and secluded, the college is home to some of the most talented, ardent, and hard-working individuals in the country. Sweet Briar College enables the best to be seen in each one of its students, creating an avenue for true potential to blossom. The strongest of leaders are not born, they are made. Sweet Briar is growing a new generation.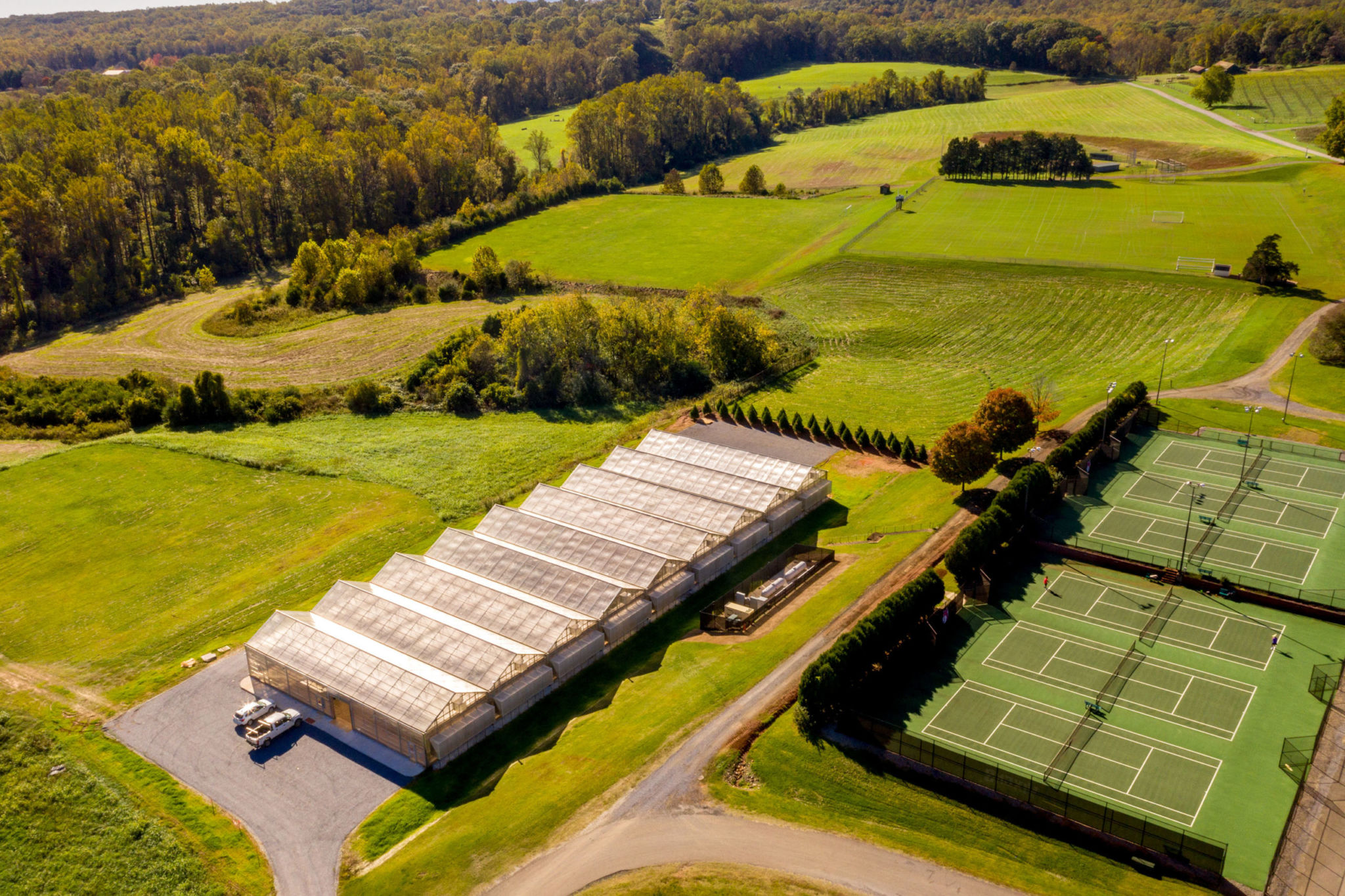 Sustainability runs through the veins of both students and faculty at Sweet Briar College, setting a path forward for a true example for the greater Amherst community and beyond. They have proudly and passionately taken this global initiative to a whole new level in the name of forward-focused education, inspiring many institutions and individuals along their way to ecological success.
Current college students were born in the wake of climate change, and Sweet Briar has recognized this and shifted along with the urgency of time. Environmental efficiency has been at the forefront of the college's objectives for many years. Those longing aspirations turned into reality in 2018, when plans were solidified for the construction of their 20-acre wildflower pollinator habitat, 20-hive apiary and bee yard, two vineyards, and a 26,000-square-foot greenhouse — all on campus. The 2,840-acre property boasts an abundance of opportunity in the areas of sustainable living and education, creating the perfect atmosphere for students and citizens.
Sweet Briar College continues to be blessed with the ability to partner and work with organizations in the fight for our collective future, including the Natural Resources Conservation Service (NRCS), the Virginia Department of Forestry, and many more. Together, they have been accomplishing many remarkable things with students, such as invasive species removal, the creation of flourishing organism habitats, and classroom and lab work for seminars, experimentation, and overall environmental experience.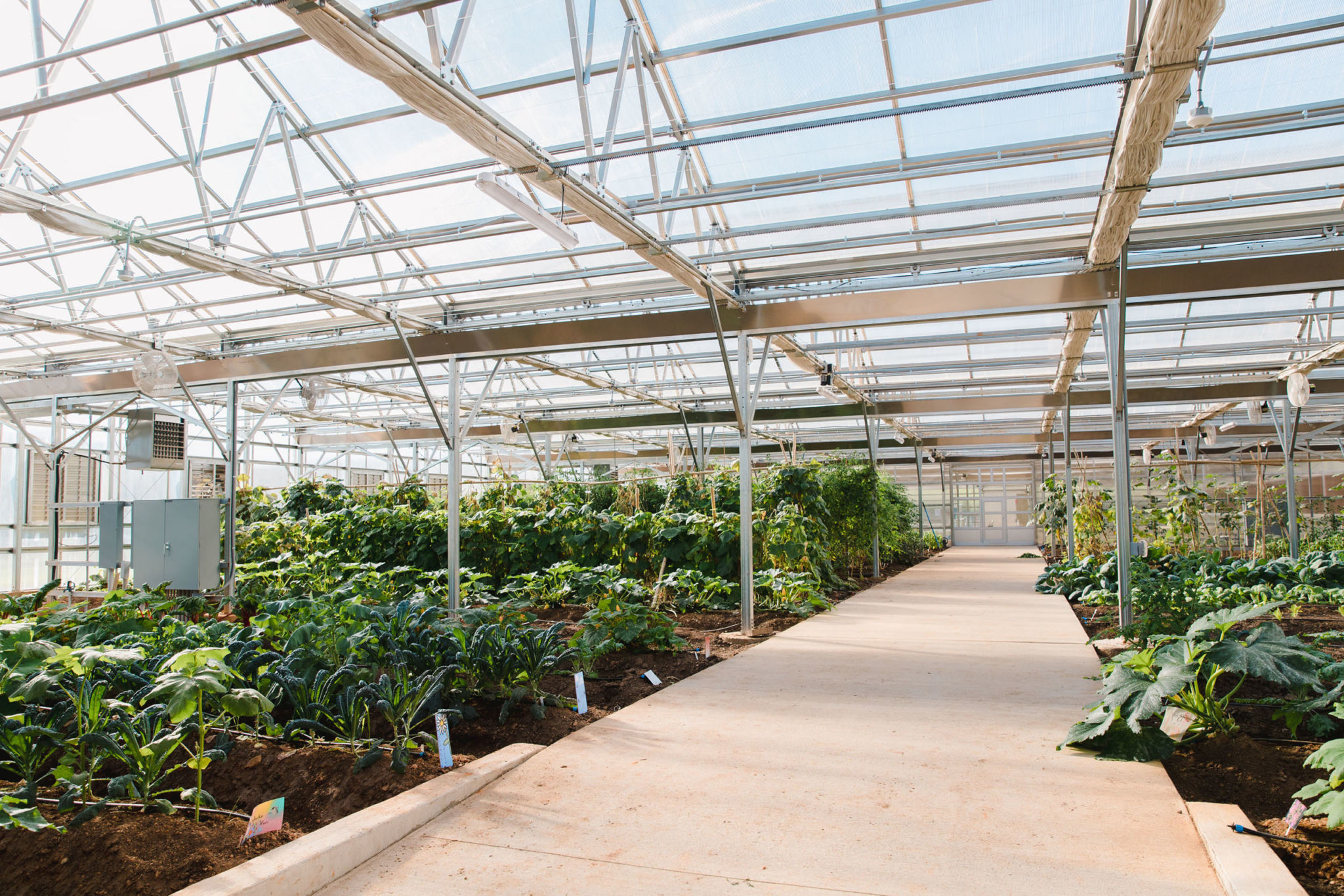 This past year has been successful, beginning with the kickoff of a new Agriculture Operations course that is led by Lisa Powell, Sweet Briar's associate professor of environmental studies and director of the Center for Human and Environmental Sustainability. Held in the greenhouse, the course has been specifically designed on the basis of sustainable growing and hydroponics, and has already been filled to capacity for the year to follow. The apiary is strong in its honey production, which continues to be sold within the college's bookstore, as well as made into body care products of all kinds. This area, too, has doubled as a student classroom and lab for hands-on learning and unique studying opportunities. Geared toward providing for their surrounding community, Sweet Briar has held a total of four on-campus garden markets thus far, with a full expectation to continue.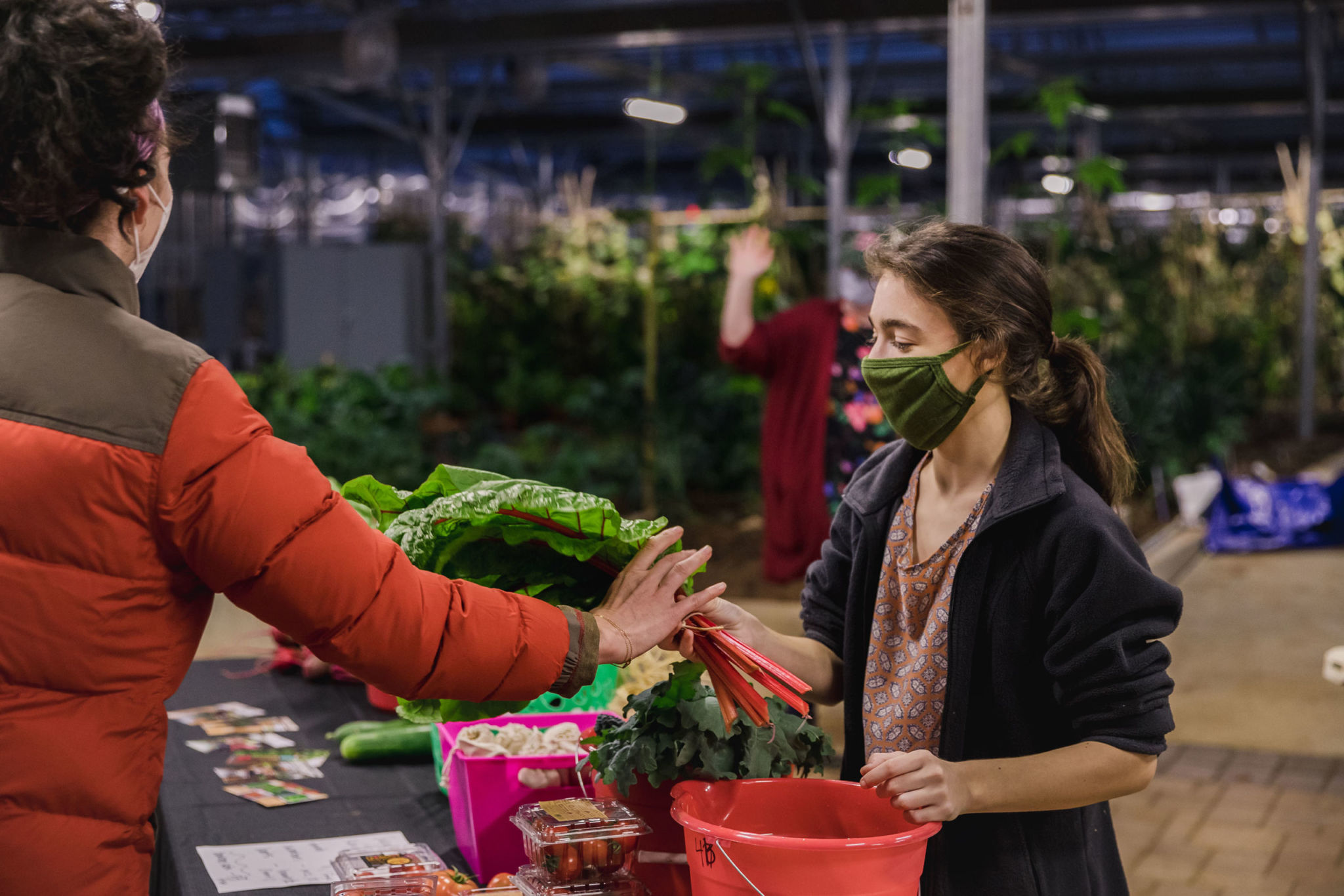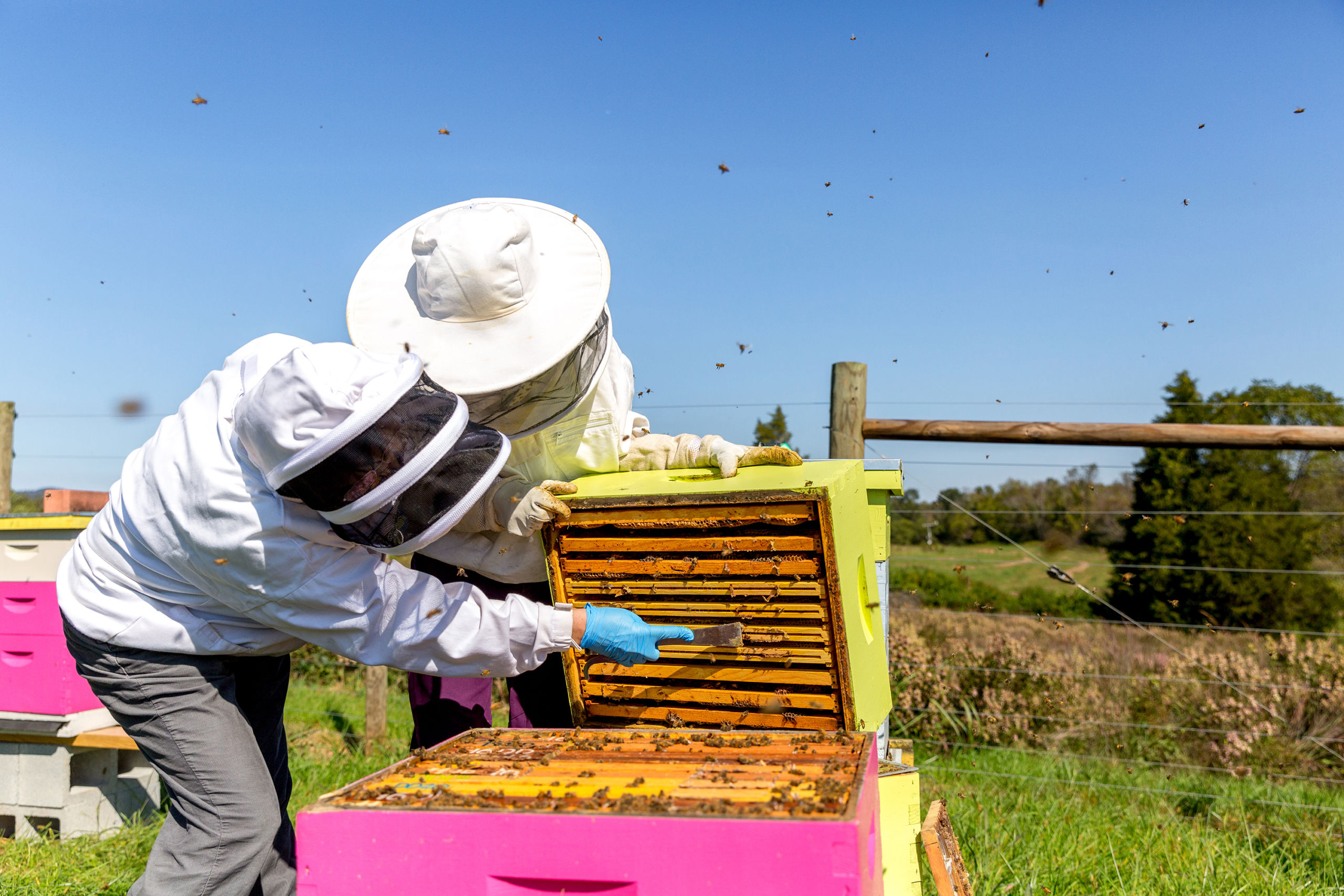 The vineyard is growing well in year three of their maturing lives, and Pippin Hill has contracted to purchase the college's entire crop of grapes — Sweet Briar's first commercial harvest. Last year, students participated in the harvest where 262 pounds of grapes were collected and used within their dining services for jellies and dressings. Even more, and perhaps most importantly, Sweet Briar College has managed to selflessly donate several loads of fresh produce to local food banks within the area. During this short time, the Sweet Briar College greenhouse has supplied more than 1,200 pounds of pure nutrients to Amherst County! Moving forward, students and faculty are more than excited to continue on their path of compost improvement. Another major initiative is the ongoing assessment on the feasibility of increased geothermal capacity on campus—in addition to the two systems already installed—for the ultimate removal of poor energy structures.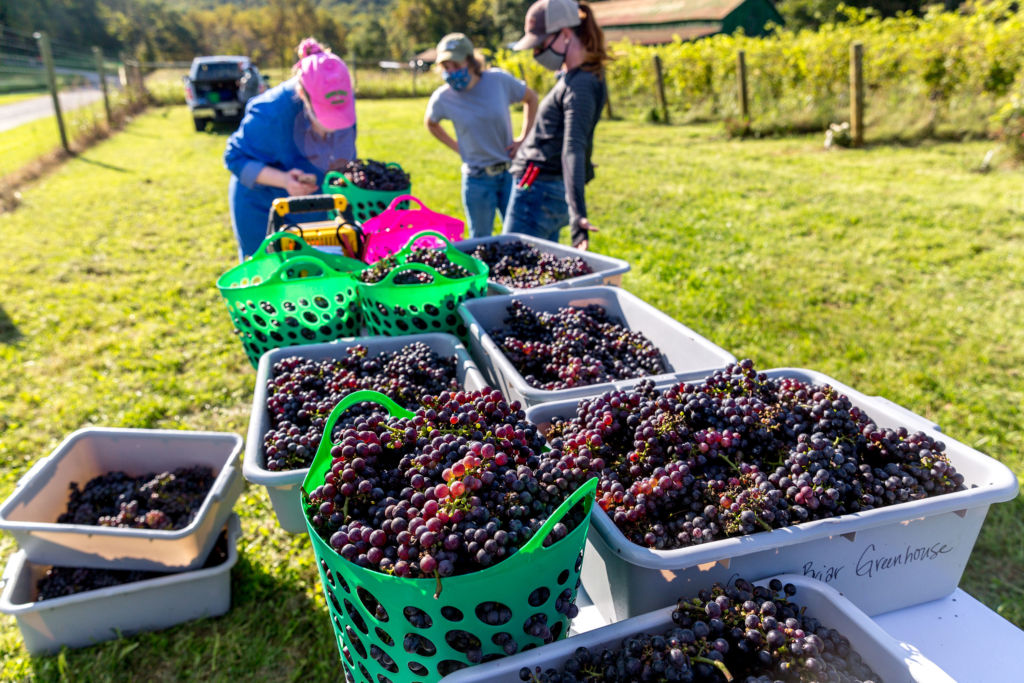 Founded in 1901, Sweet Briar has spent the last 120 years making its mark on the county through the cultivation of women's leadership and empowerment. They hope leading by example will influence the greater community. The merging of the new and old will sustain Sweet Briar College well into the future. Little does Amherst know, the best is yet to come.