With seventy-plus years of experience in the trade of machine work, Swissomation continues to make its mark on Amherst County through a legacy of small-town business success.
Now a second-generation company, Swissomation's humble beginnings were born out of family orientation. Dating back to the early 90's, the husband and wife team of Warren and Sandra invested in their future with pieces of their past. Warren, who studied mechanical engineering but later became a career pilot.  Sandra, on the other hand, had an increasingly unique introduction to the field after moving to the United States from Germany at the age of five. Even in such youth, Sandra assisted her parents in developing a well-crafted machinery shop where at the age of 12, she took the sole role as her parents' English interpreter and customer assistance employee. She too is an engineer. Following in her father's footsteps, she was taught from a long line of generational talent.
Fast forward a few years, and the two found themselves as newly established manufacturing entrepreneurs with roots in Texas. What started as a heartfelt hobby had transitioned into the makings of a massive career that had only just begun to blossom. The exquisite performance of their Swiss-made machinery had managed to put them on the radar in mass industry, having their components reach seemingly microscopic sizes when compared to competitors. Even more, their mechanism had/has the ability to support material on both ends of the component — a rare find in this industry. After saving up enough of their commission, Warren and Sandra made the bold move of setting up shop on a piece of land in Central Virginia. Their location was chosen due to its close proximity to the hustle and bustle of Northern Virginia, and Dulles Airport, as well as the affordability of Central Virginian property. Amherst was, and still is, the perfect balance of location and cost.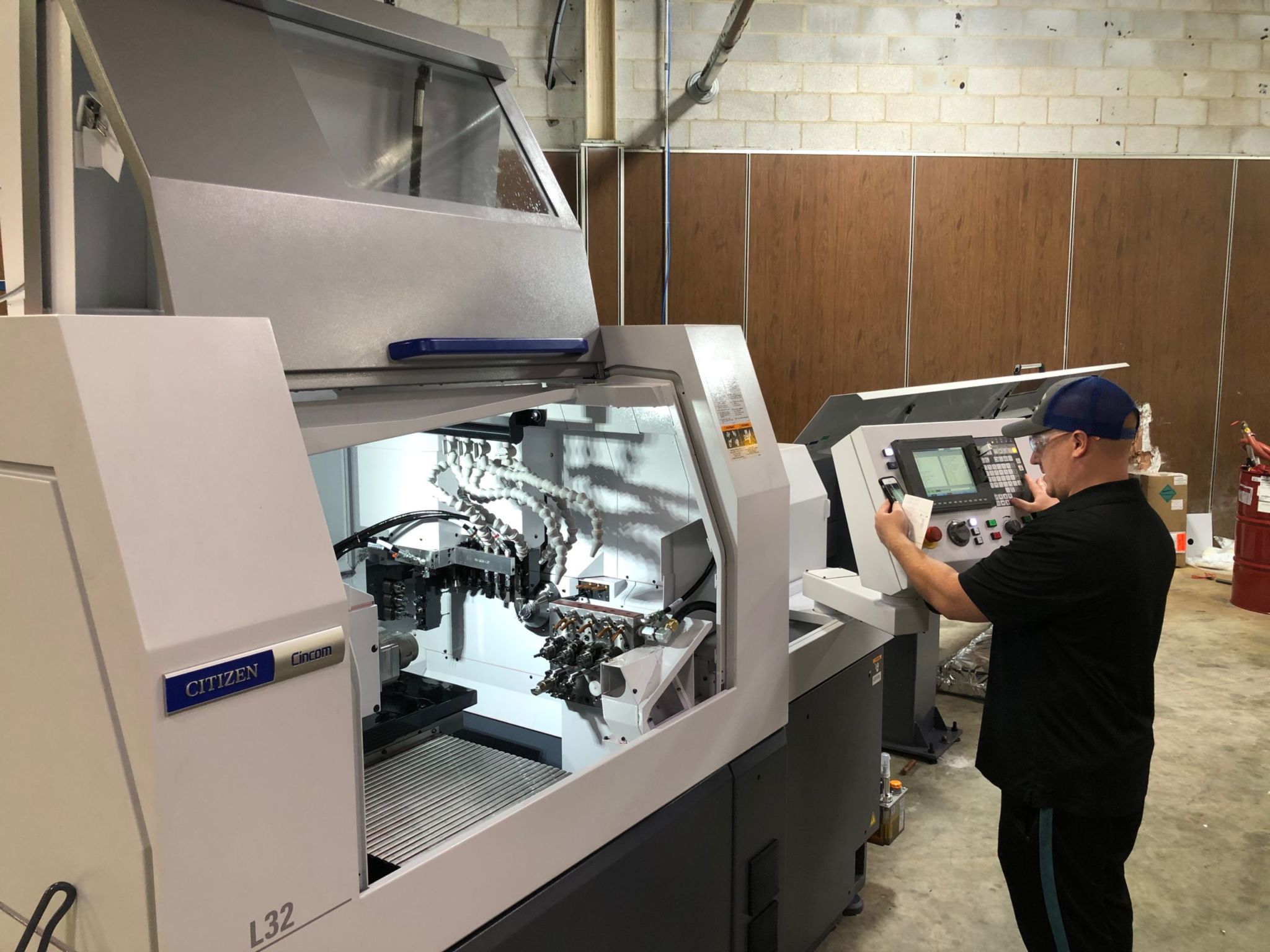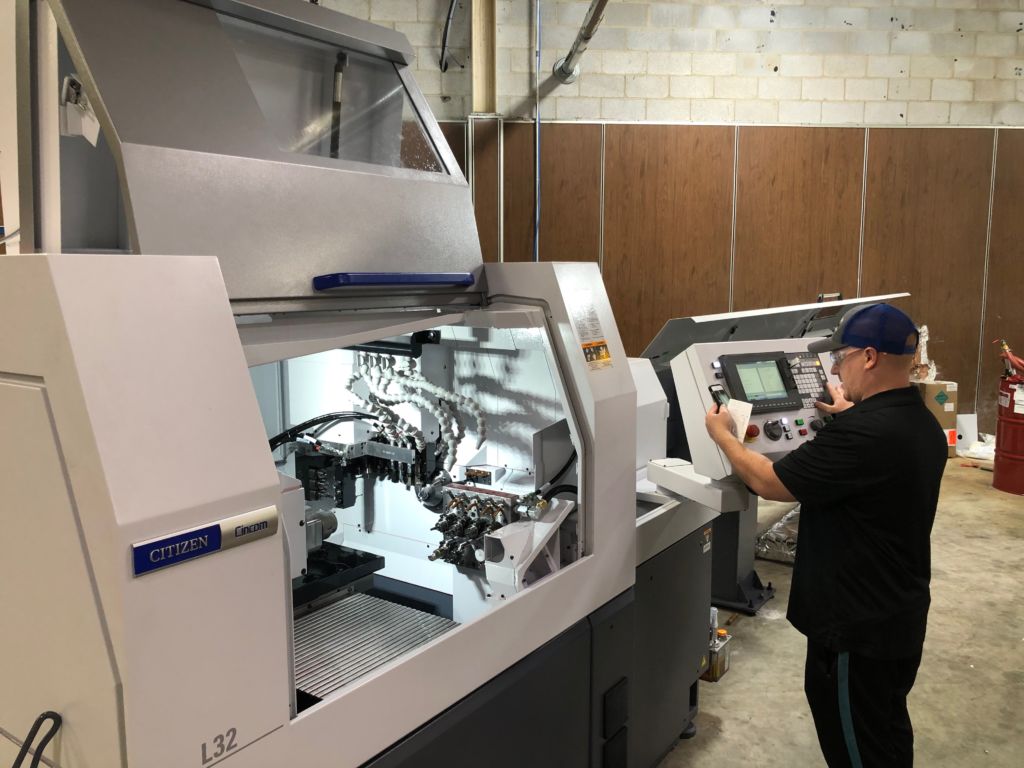 Initially manufacturing components from the inside of a small barn, Swissomation has expanded beyond belief since their move. The once tolerable barn-space quickly became crowded with an overload of machinery, making the push for expansion a certain decision in the year of 2009. Even then, with the shop size doubled, it was only a few more years before another expansion was required in 2013. Luckily, Warren and Sandra had the help of their now-grown son, Jon, who had become passionate for the family business at the spirited age of fifteen years old. That passion has only grown with time, and after Jon's two-year training toward his associate's degree at CVCC, he was on the ground running toward the future they had always imagined. Even more, the family was fortunate enough to gain a key member of their team when Jon married Susan. She, a University of Virginia graduate with a marketing and finance degree, has managed to play a massive role in the technicalities of company operations due to her knowledge and experience within her educational background. Though she never expected to land in the world of machine business, she has realized that this role is exactly where she was always meant to be. Meanwhile in Texas, Warren and Sandra's other son, Chris Welch, was also growing a successful machining business, known as Swissomation, Inc. In 2014, the family decided to join forces and Swissomation Virginia was born. Together, they have grown Swissomation Virginia from a mere two-employee company to twenty-seven hands on deck — and from twelve machines to now thirty-seven running units and counting.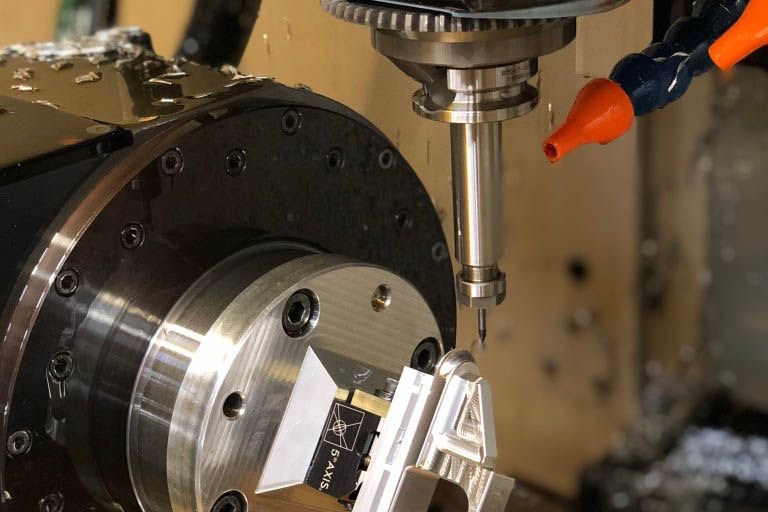 It is such beautiful irony to witness a once-uncertain business venture, created by two hard-working individuals in love, now passed on to a second generation of much the same. Furthermore, Jon and Susan feel utterly blessed to have the constant guidance and support of their predecessors as they have stepped back into retirement. The atmosphere at home, and at work, is nothing short of gentle and growth-oriented, creating a true advantage for the company as a second-generation operation, rather than an obstacle to face. The lessons that the two have learned from Warren and Sandra go beyond business as they bring marriage, family, and life into the mix…being ever so careful to separate the two worlds of work and home when necessary. 
No one said that it would be easy; however, they have taken this task by the horns and excelled past any expectation. Even when catastrophic events have struck the business in ways that no one could have predicted, such as the recent pandemic outbreak, the team has stepped up to the plate as a force to be reckoned with in order to make measurable, efficient change within their community and the surrounding world.
A grand example of an accomplishment worth mentioning can be found in their work with the organization VenTech Life Systems, building ventilator parts that go into larger, life-supporting products combating COVID-19. Swissomation Virginia is saving lives, and as an attempt to repay their efforts, the Economic Development Authority of Amherst County made additional efforts to guarantee a D.H.C.D. grant to go back into the business for supplementary machinery. The community sticks together in such ways.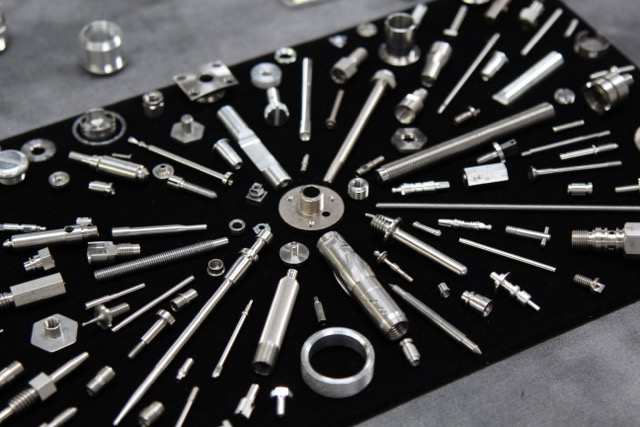 All in all, from the multitude of years of situational experience, the organization has left us with a few key tips for success in any venture. First and foremost, intention is everything. One must treat the business as a mission field, and create a working atmosphere that seeks to understand and include employees in such a way that they yearn to build the empire alongside their employer(s). Diversification within customers is the gold to small business success, as they have learned, and preparation for the flux in industry is something one becomes keen to with a trained eye over time. Hard decisions must be made, and employers must grow alongside their position in order to keep "a well oiled machine running," as the saying goes. In their case, and many others who are similar, family morals are at the center of everything they do and accomplish. Especially now that Jon and Susan have three boys of their own, they are ever more aware of the environment that they are creating, encompassing the true values of Swissomation in hopes that their own children may seek to be a part of the legacy within their own era. As both parents and employers, there is not much more one could hope for when measuring success.